Did you ever hear a phrase called 'to-good-to-be-true'? Well, the Surat based billionaire diamond merchant, Savji Dholakia is just that. This billionaire diamond merchant is the owner of Hare Krishna Exports; with a business worth 6000 crores. Mr. Dholakia is said to encompass the spirit of giving and sharing. He has become a santa claus like figure for his  company employees. Almost every year at Diwali, Mr. Dholakia provides his best employees with various cars and flats as a loyalty bonus and has gifted 600 cars to his employees this Diwali.




The cars gifted are reportedly the Renault Kwid and the Maruti Suzuki Celerio costing approximately Rs. 4.4 lakh and 5.38 lakh each. There have also been reports of the billionaire tycoon of gifting his employees with jwelleries and apartments. Mr. Dholakia also said in statement that almost 1,700 diamond artists and engineers were given cars as a loyalty bonus.
On the 25th of October 2018, Hari Krishna Group hosted a Skill India Incentive Ceremony 2018, wherein Prime Minister Narendra Modi handed out key of the new cars to four of the employees including a physically challenged woman.
In the past he has presented thousands of cars and apartments to his well performing staffers. In August he presented a Mercedes-Benz GLSd SUV worth over 3 cores to three of his employees for completing 25 years in the company. Reports have also said that his company consists of approximately 5,500 employees wherein 4,000 of his employees have received their incentives. In 2016, Mr Dholakia gifted 400 flats and 1,260 cars as Diwali bonus to his employees; in 2015, 491 cars and 200 flats reportedly handed out as gifts. He skipped that tradition last year.
According to a report the diamond merchant, who is from Amreli in the state's Saurashtra region comes from a family of farmers. At the age of 13 he had to stop going to school and join his uncle's diamond business. It was only later when he established and nurtured his business using a loan from his uncle.
But the good values of helping those in need is not something he keeps to himself, but also wants his dear ones to know and inculcate. Few years back he sent his son, Dravya Dholakia to Kerala out on his own with a mere amount of Rs.7,00.  He was sent with three conditions. The first being not using his phone, second not using his father's name and third using the Rs.7,000/- as an emergency backup only. According to Mr. Dholakia," I wanted him to feel the struggle to get a job and money. No university can teach you these life skills except experience."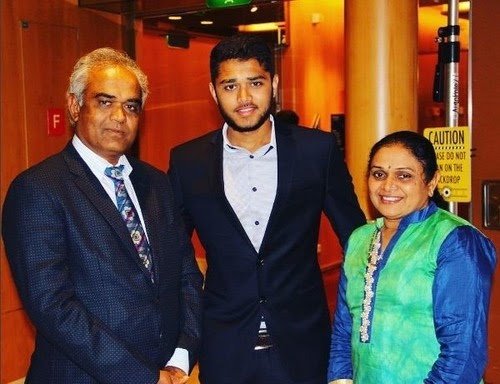 Not only is he generous, he actually made his son go through practicals to realise the worth of things.
Also Read: Bangaluru to become the first city to get free wifi in the next six months.